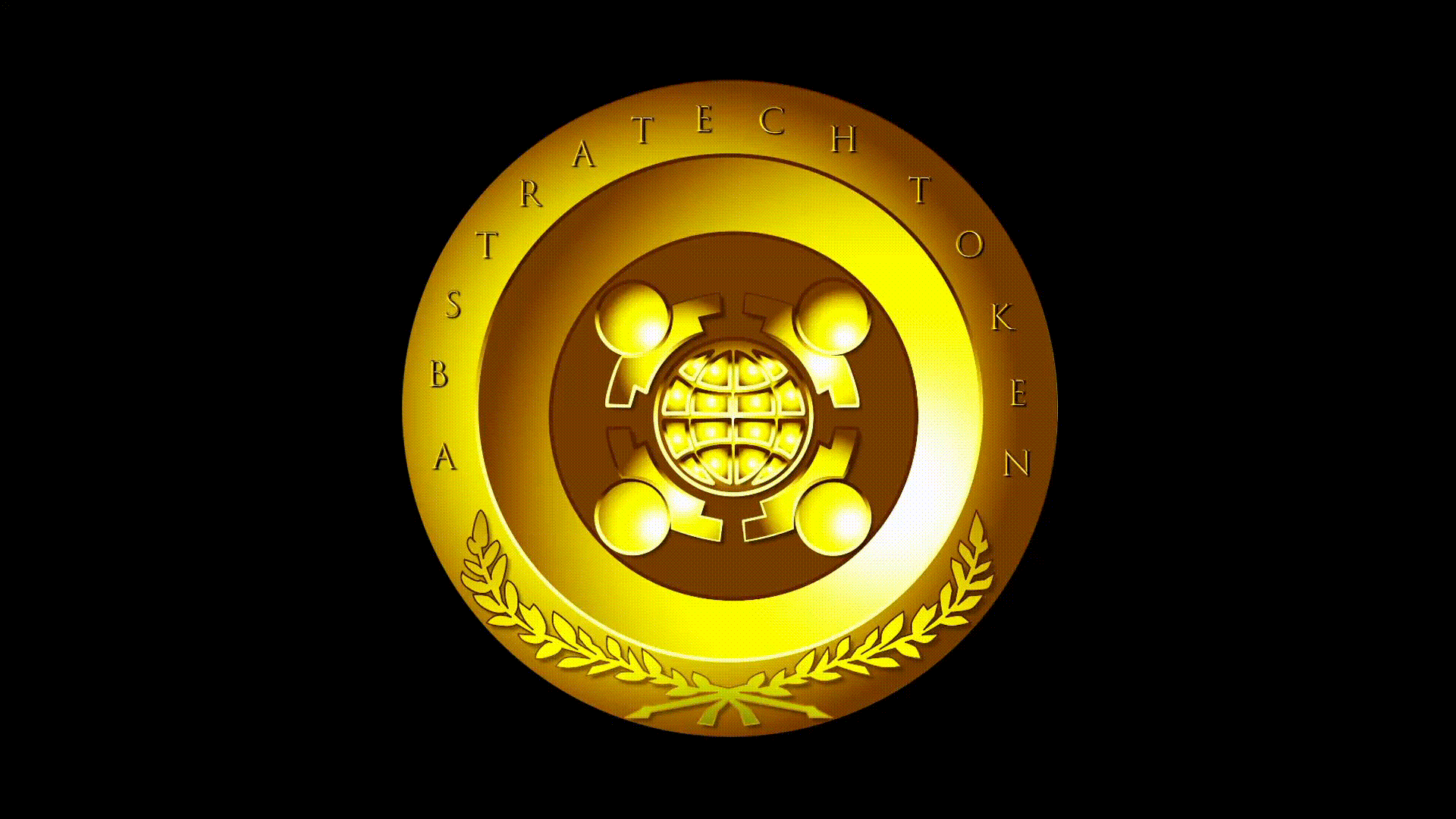 Supply 35,000,000,000,000
Contract 0xC47f3710eBFf83Ea75d1122a8fA0422a374791E5
​
Index
​
Terms
​
Why invest in Abstratech Token LLC?
​
How we'll use the metaverse to develop the future and help the orphans?
​
What about those left behind?
​
How the token will gain value?
​
Project XPERSONA (XPER) APP
​
• Genesis Phase
​
• Utility Phase
​
• Introduction to Matrix City ("________" evolution network
​
Matrix City
​
Supply Justification
​
Terms
We / Our / Us - Abstratech Token LLC.
You - Token Holders.
Metaverse - Constant shared digital realistic world where people can interact in real time using avatars and digital currencies that can have value in the physical world.
​
Abstrac / Abstratech Token - Smart contract at the Binance Smart Chain.
​
Why invest in Abstratech Token LLC?
We understand that corporations and investors need to pay extra attention to the potential of the projects they are planning to invest. Time, energy and money are valuable variables that need to be spent wisely. The potential of a project is highly due to the viability and relevance to today's trends and needs, and the future's ones as well. To reconcile these characteristics in a single project, we have decided to develop tools and apps suitable in the metaverse. This not only satisfies our current and future trends, it will be useful to help those left behind as well, the orphans. Abstratech seeks for stability and value-escalation rather than volatility and stepping out. We want the community to have solid portfolios with evident growth through the years. We carefully analyze each step and we don't launch our "rockets" if the weather is not right. We want all of you to safely do a "moon landing". The world of cryptos itself is volatile, but we can take measurements to have a range of control similar to stable coins but with a mid-conservative gains to guarantee the price escalation and profit. This a project based on reason, we are not looking towards holders that move under emotions. There's high and low seasons, but the goal is clear; we move up.
​
We are planning to move to exchanges that have been carefully analyzed. We want to list our token on top tier exchanges that will put the token in a valuable position not only in price, but in reliability and safety.
How we'll use the metaverse to develop the future and help the orphans?
Most people surfing the virtual world does it with mobile devices and that's what we are aiming for. Specifically on an app that has the best of different social media features plus some unique ones as well. We have identified strong features from the main social media apps, and they all have some deficiencies, like every invention, our goal is to compile all strong features and improve the deficiencies from most of them and create a unique and stronger one capable of generating true social networking while it can serve as the foundation of any dreamed project. Contacts will be able to generate roles and task in our apps so it can serve as a prototype for the metaverse. Now, not everything should be about trends. Our vision of the metaverse doesn't intend to replace reality, but to enhance entertainment and business projects. For example, under our vision, a donor not only will contribute to orphans or technology, but they would be able to interact with others involved in other projects including the kids and the staff at a orphanage.
What about those left behind?
Our corporation, even though is seeking constantly to develop competitive technology, we want to use a portion of the profits to support the orphans. We know that a single good intention is not enough to truly help those in needs that's why we don't want to rely in donations, but in useful projects for investors.
How the token will gain value?
Abstratech Token LLC is not just a corporation, but a long term project with short and long term goals. It is a vision and mission that goes beyond the present. The proposed app (Project XPER) will have some exclusive features that includes tools to Analyze Crypto News and other features that would be able to be purchased with Abstractech Token (Abstrac). App consumers will benefit from these features in order to put themselves in a competitive position to develop their dreamed projects. These projects don't necessarily need to be part of the metaverse, but the protocol itself will benefit the metaverse , this expands our options in the market. Also, VIP token holders, those that have hold for longer period, will get their own roadmap that will compensate them with better benefits.
​
Project XPERSONA APP
​
XPersona would be an application platform powered by Abstratech Token LLC. The App during Genesis Phase will be totally functional and listed in Google PlayStore. During this stage the app will display crypto news which will be updated every hour, it will have crypto converter, networks (Blockchain, SmartChain, Ethereum). The user will be able to enjoy all this plus be able to watch Live TV and listen to Live Radio from any part in the globe while in the app or using something else in their phone.
Also, in future updates users can create, advertise, do networking and monetize content. Projects in XPersona can be seen by the community to minimize fraudulent behaviors and be community driven, giving trust in proposed projects. Users claim ownership of projects by disclosing contracts, terms, and receipt of payments. Creators can control what content is published and to whom. Contents can range from books, app designs, codes or even a repair needed in your home.
Projects can be funded when one or more personas (app users) decide to pay Abstratech Token (Abstrac) to another persona or personas under a contract or terms. Contracts or terms are fully under the control of the persona making the commission. Once the project starts contracts or terms can't be edited.
Personas credibilities are display in the form of rankings that go from novice to master with a percent from 1% to 100%. Ranking can be improved by reviews. Only people that have participated in your projects can give you a positive or negative vote. This helps to avoid negative votes spamming from fake accounts or hate driven campaigns.
XPersona gives the opportunity to submit pictures of licenses or evidence of previous works to give a starting boost of Novice 100% of credibility and then the rest will have to get built up by the community participating in projects.
People are spending more time in the digital world. XPERSONA ideal project interaction and completion would be in the metaverse inspired by The Matrix.
Unlike other social media apps, XPersona seeks to not only find the right person that fits your project needs, but to be able to complete them in the app itself if is something digital.
Marketing is done by exchanging virtual business cards that can be QR scanned or sent and collected by the other persona which will be sorted virtual wallet according to the business field.
XPersona doesn't seek to be controlled by centralized organization, but the community.
Once the format is out, a single entity won't be able to edit it. It would requiere 50%+1 confirmed accounts to suggest an edit including bugs.
​
​
Matrix City
​
Matrix City is our Metaverse. If you haven't read about XPERSONA, please do so before continuing reading. Our metaverse is focused on true networking. Any business will benefit from exposure and services.
​
​
Key Features
✅️ 3D Virtual City
✅️ Virtual Business
✅️ Visionaries Entrepreneurs
✅️ Favorite virtual place for costumers.
⭐️Abstrac Token utility⭐️
✅️ Buy, Sell, Deposit, Grants
✅️ Buy, Rent, Lease VR Lands
✅️ Abstrac Decentralized Bank
✅️ Web 3.0‐Web5.0
✅️ Own your Data 100%
✅️ KYC Security Verification
✅️ NFTs Benefits utility
✅️ NFT Hall of Fame Museum
✅️ Abstratech Orphanage
✅️ Cacique Abstrac Casino
✅️ Game Start For Gamers
✅️ Contract your own Employes
✅️ Arena Theather
✅️ XPERSONA Features
​
Supply Justification
We have a supply of 35T Our CEO, Gerardo Mercado, has lore than 5 years analyzing competitive trading strategies. He has witnessed tremendous errors made by popular coins, and he has decided to approve the best from them, making our token highly competitive. He knows that a significant amount of alt-coins won't reach $0.01 or will last for a long term, they would have to exceed a market bigger than Bitcoin (BTC) itself in an unrealistic scenario. We have carefully chosen the numbers and strategy to be a sustainable project in the long term.